Financial Advice
From
The

Father Of The Bride
By Jim Walker, B.Math, CPA, CIRP, LIT
Dedicated to my daughter and her husband
and to all other couples who are, or intend to get married.
May You Find Your Fantastic Financial Future Fast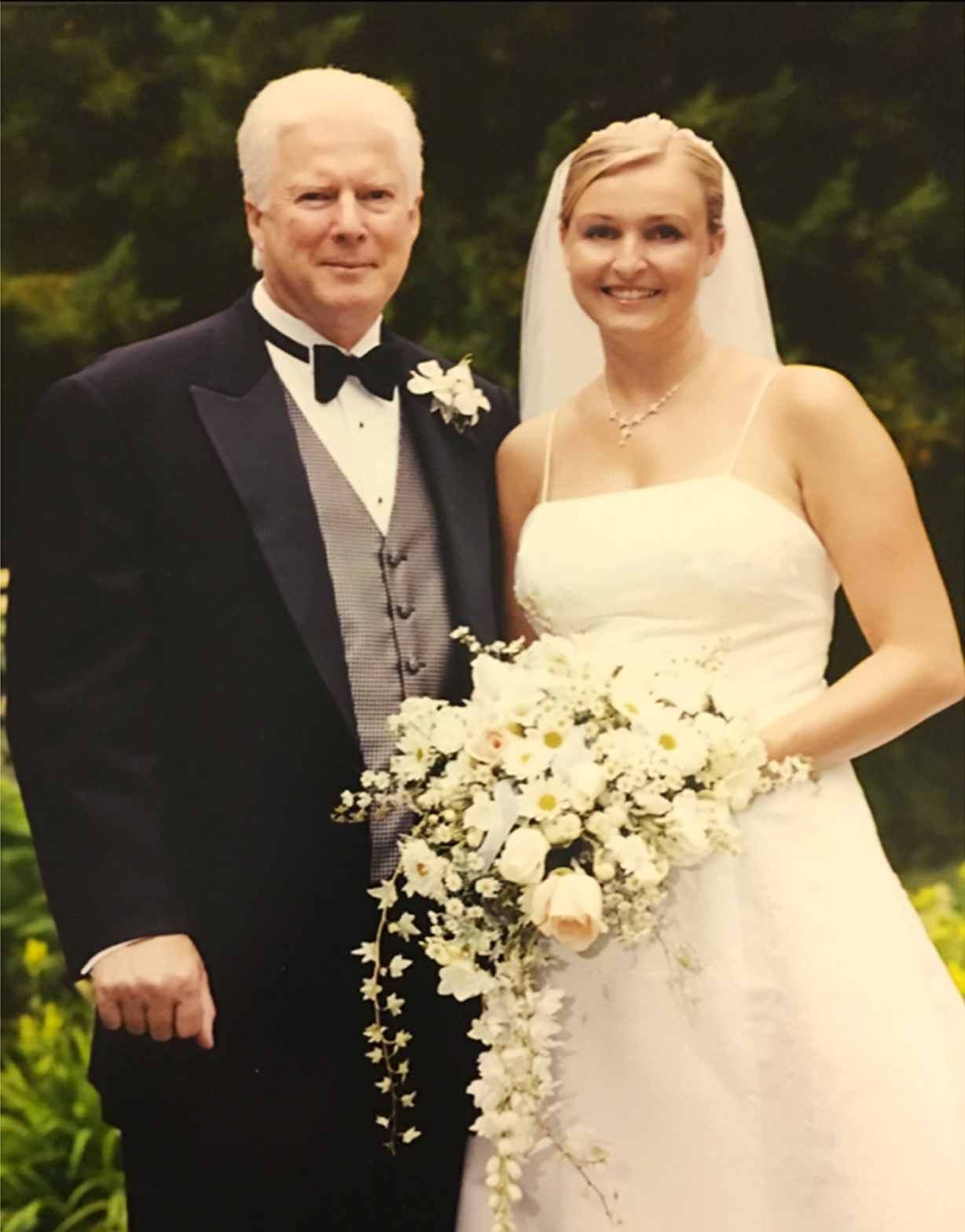 Financial Advice
From
The

Father Of The Bride
By Jim Walker, B.Math, CPA, CIRP, LIT
Dedicated to  my daughter, and her husband and to all other couples who are, or intend to get married.
May You Find Your Fantastic Financial Future Fast
I HELP COUPLES GROW THEIR RELATIONSHIP
BY MASTERING THEIR EVERYDAY MONEY
TO CREATE A FANTASTIC FINANCIAL FUTURE
How will I provide you with Financial Advice so you can MASTER YOUR EVERYDAY MONEY?
1st – I will personally guide you through the weekly lesson and answer your questions.
2nd – We will work together to build your knowledge and understanding of your cash control.
3rd – You can email me with problems for one-on-one support to help you move forward.
Building a life together is one of the greatest dreams you can have.
Everyone wants "The North American Dream," filled with excitement for a great wedding, fantastic honeymoon, new home, and new surroundings. Building a favorable financial future is a big part of achieving that dream.
Are you prepared?
When I started out I wasn't prepared.
MONEY MANAGEMENT WAS LEFT OFF THE LIST
OF THINGS I NEEDED TO KNOW ABOUT.
 Lenders can lead you down the garden path right over a cliff with too much debt. Everything adds up – credit cards, lines of credit, vehicle loans, and student loans. Following your dreams and building
your future can become a real challenge. 
As a Chartered Professional Accountant, I have seen many people prosper and grow.
As a Licensed Insolvency Trustee, I have seen many people lose it all. 
The most important issue couples face is:
DEALING WITH MONEY.
Based on my experience and expertise I developed:
FINANCIAL ADVICE FROM THE FATHER OF THE BRIDE
to share with you.
Weekly Workshops
  1.  Discover Your Financial Relationship Together
  2.  Discover Where Your Money Goes
  3.  Build Your Spending Plan Together
  4.  Create A Sensible Shopping System
  5.  Understand Credit And Debt Reduction
  6.  Improve Your Credit Score
  7.  Start A Simple Savings System
   8.  Discover Your Fantastic Financial Future
If you believe that building your Fantastic Financial Future is your NUMBER ONE PRIORITY call me for your FREE STRATEGY SESSION to discuss:
Finding a clear vision of your fantastic financial future
You are the only one that can determine your financial future. You need to take ACTION NOW.
Uncovering the hidden challenges sabotaging your financial control
You are the only one who has let hidden challenges stop you from taking ACTION.
Leaving the strategy session inspired to take action
You will learn the first step in taking INSPIRED ACTION NOW.
But, here's the catch.
You need to invest 100% yourself and this program. This is the best way to change your financial life for the better.